We found more photos and videos of Tom and Greg!
Hello Everybody!
I received letter from members, where they ask more photos and videos of Tom and Greg,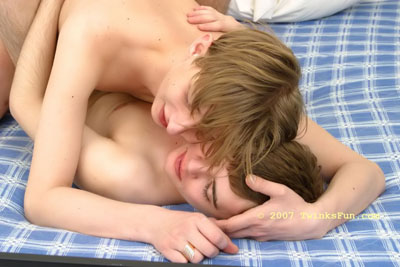 but we lost a connection with them, phone number doesn't work. I heard that Tom found new boyfriend who don't let him to participate in gay hardcore movies. But now we found 3 video and 2 photo sets with them! It was made even earlier than our, which already in our members area, it was somewhere in 2003, then they was only 18 y.o.
Some good feeling I have, it something like to hear good old song, which you did like in your childhood and then hear again in a 10 years. First photo set already available, soon will another will be up for a Pleasure. I hope.

They are really good guys and respect customers and partners. Always try to do their best, some sexual power is coming from them.
If you saw more material with this models, please post a links here.